Better Living in Balance | Donor Spotlight
A generous grant awarded by Evangelical Lutheran Church in America (ELCA) has been improving wholeness of life for both rehab patients and residents at Bethany Village with the purchase of a Car Transfer Simulator and S3 Balance Bars.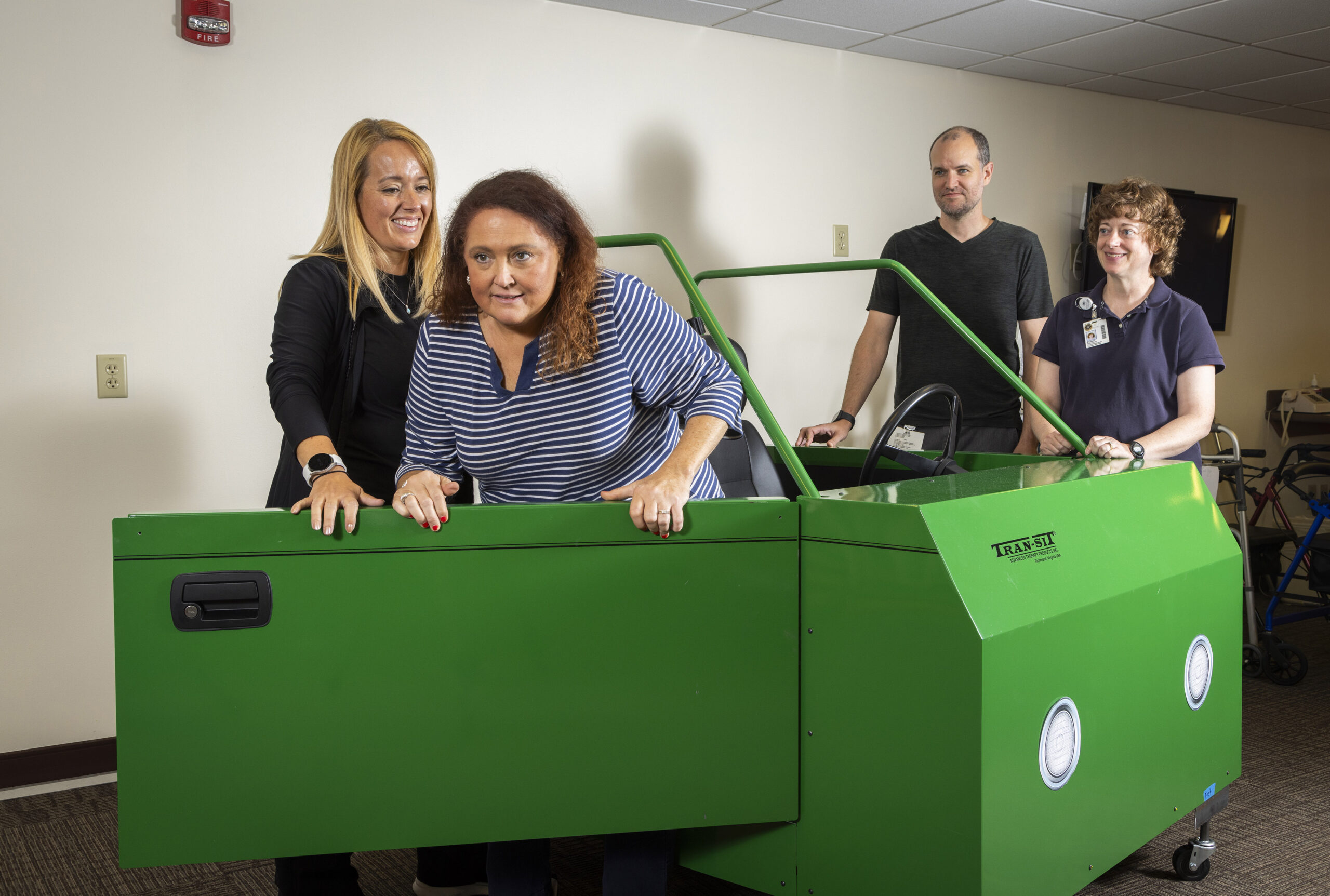 Jen Schoen, PT, and Tina Adamson, SLP, demonstrate the car transfer simulator in the Bethany Rehabilitation Center as LPTAs Joel Chivers and Connie Brzozowski look on.
Therapy staff can now utilize the simulator to assess a patient's ability to transfer into & out of a vehicle, and identify a treatment plan to help them regain mobility as needed. Bethany Village residents and nearly 75% of all Bethany Rehabilitation Center (BRC) patients admitted annually are expected to benefit from the use of this stationary piece of equipment. It offers the opportunity to regain dexterity to safely enter & exit a car, assisting in a swift return to normal activities of daily living.
Previously, real vehicles were used in the absence of a Car Transfer Simulator. Relying on actual vehicles to perform therapies outdoors was often problematic due to weather conditions and dependence on family or caregiver schedules.
"Having the simulator right here in the BRC allows us to treat patients in a more controlled environment and keep their progress on track."

– Matt Cassidy, Director of Physical Therapy
The key to reducing fall risks among the aging population involves improving one's balance—something that requires strengthening muscles. With newly purchased balance equipment from the ELCA grant, Bethany Village exercise specialists are able to teach classes to independent & assisted living residents to improve muscle strength as a fall prevention measure.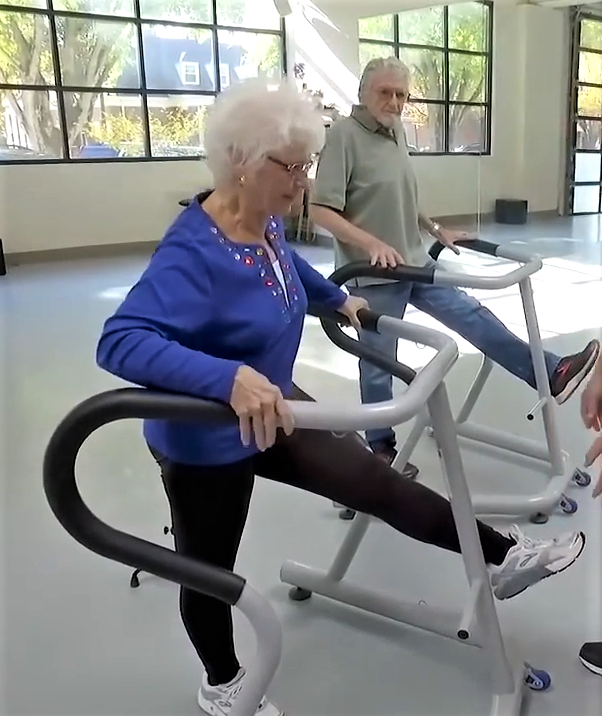 Targeted treatment plans and balance-improving exercises using assistive devices—like the Car Transfer Simulator and S3 Balance Bars—provide more opportunities for seniors who have rehabilitative needs, fear falling, or fear falling again.
Bethany Village was recently named the Best Nursing & Rehabilitation Center in Dayton for the second year running. The state-of-the-art equipment obtained with this ELCA grant enhances our teams' ability to keep short-term and long-term residents' needs number one.