Library Exhibit Features 101-Year-Old Nursing Care Resident's Collaborative Artwork
Photography Project Helped Bethany Village Senior With Memory Loss Connect With Family During Visits
A collaborative art series featuring the talents of long-time Bethany Village resident Wally Willaman and his son-in-law Bill Franz, an amateur photographer, will be exhibited at the Dayton Metro Library second-floor gallery through Nov. 5, 2023*. The exhibit, titled Jobs from A to Z, features 26 original works of art that were created using digital photography collage. Each piece features a photograph that corresponds to a letter of the alphabet and is signed by both artists.
[*UPDATE 11/4: The series is no longer on exhibit in Dayton. It is slated to go on display in Ann Arbor, MI from March 11 to May 31, 2024.]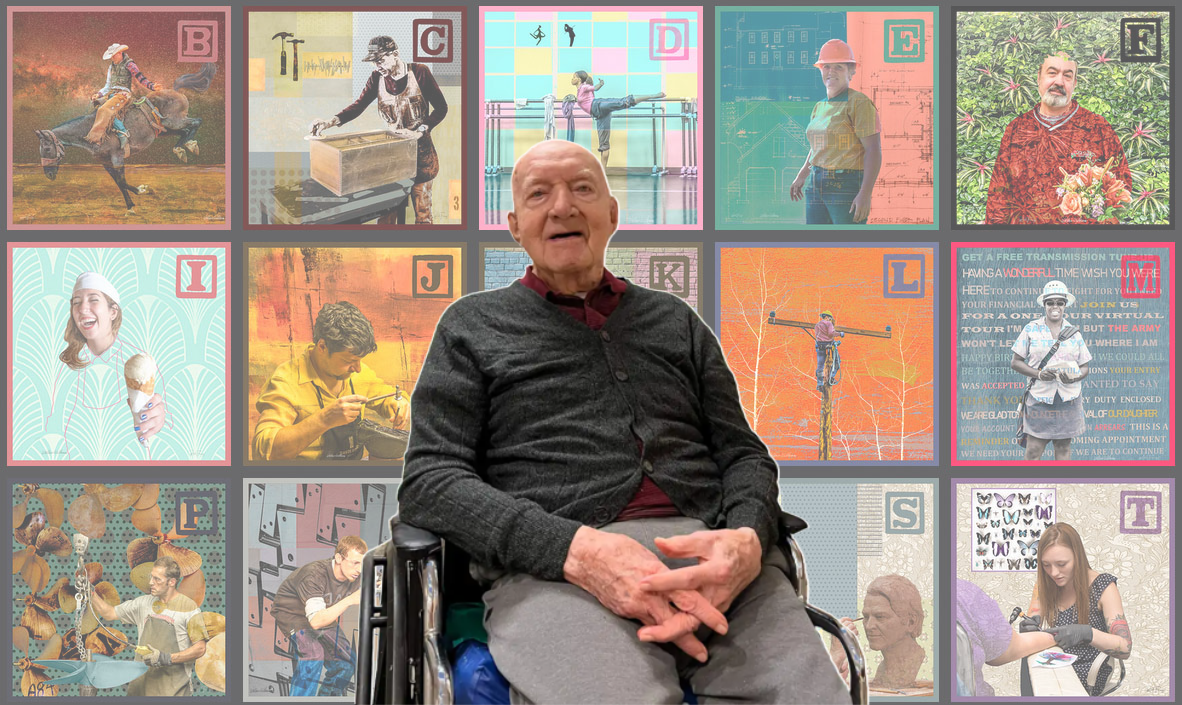 Franz was inspired to work with his father-in-law on the project after their visits became difficult because of Willaman's age-related memory loss. After hearing a story on the radio about a woman who used a project to connect with an aging family member, Franz decided to give the idea a try. The duo worked together on the A to Z series for six months and saved their work in a three-ring binder. Although reluctant to participate at first, 101-year-old Willaman grew to enjoy the project and was eager to work together during Franz' visits.
"Through this experience, our time together transitioned from difficult to fun. Without a doubt we were brought closer by this project," says Franz. "Our collaboration has also helped me to create better art, and I value my father-in-law's unique perspective and artistic process."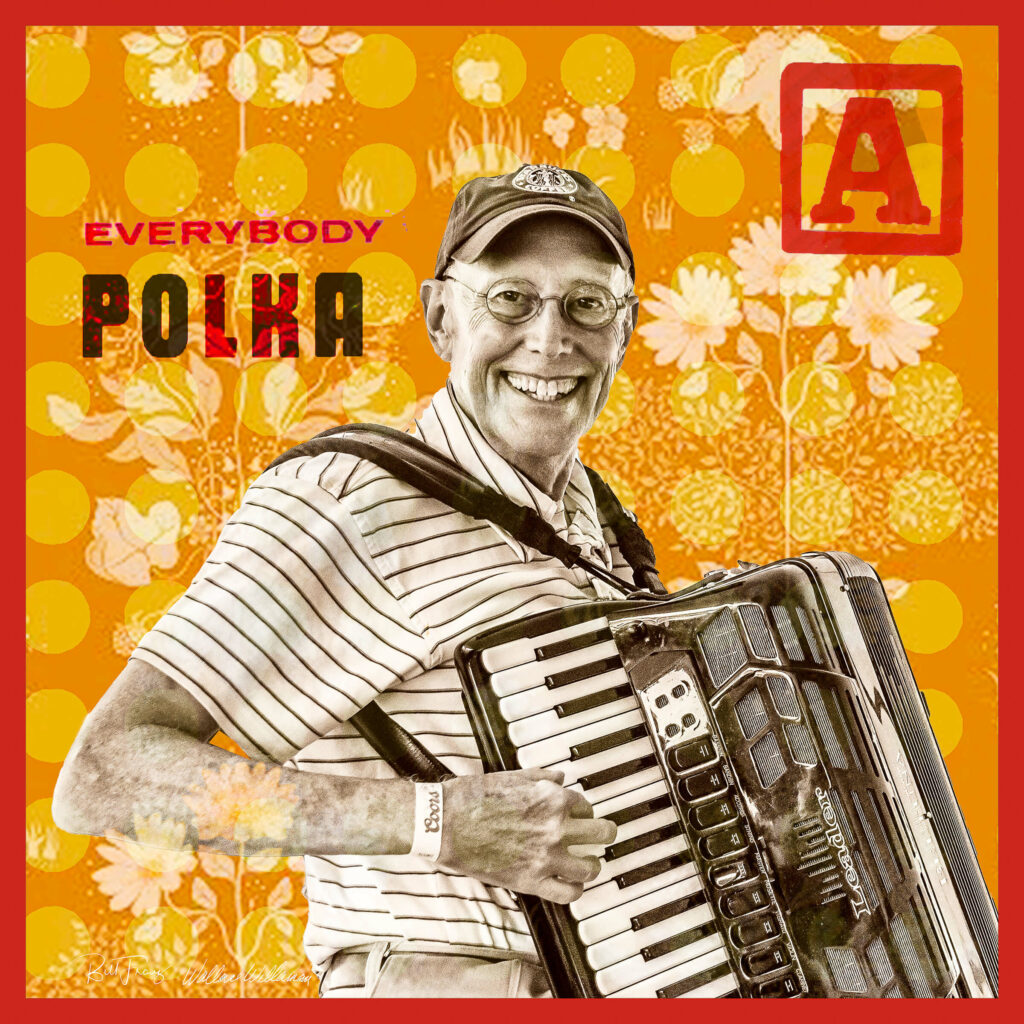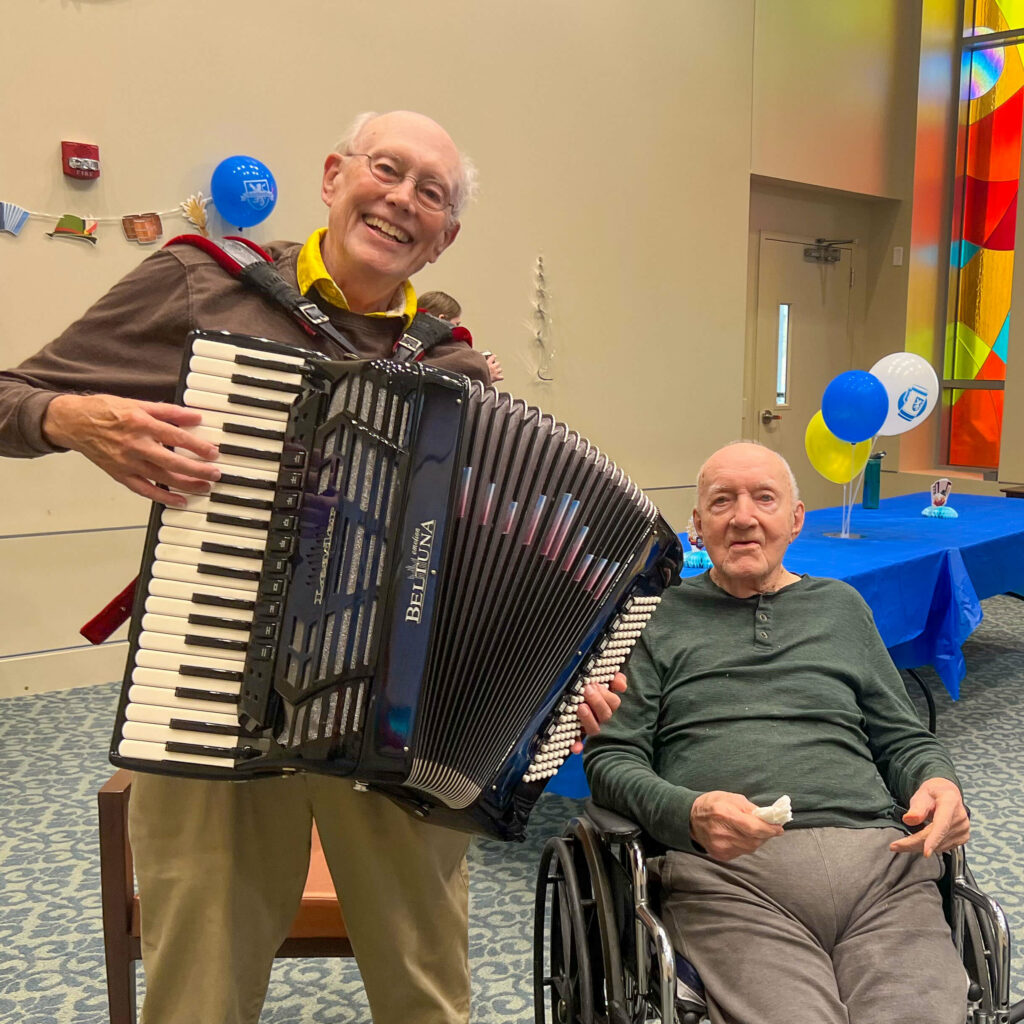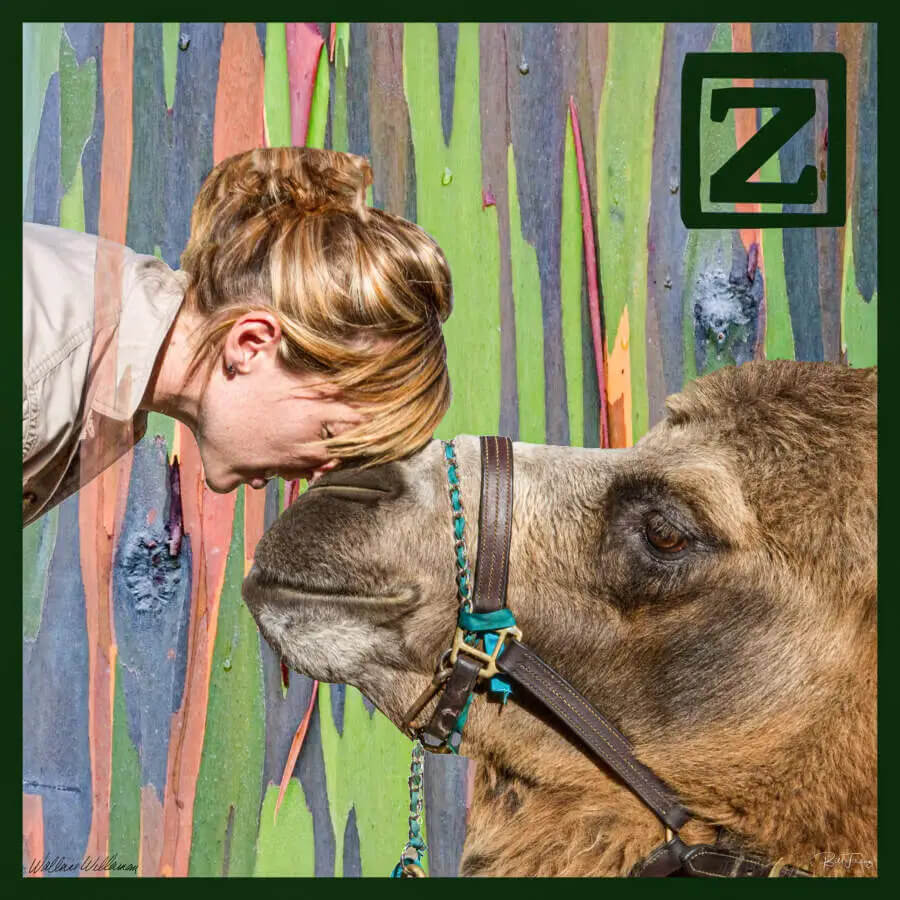 "Wally and I hope people have as much fun viewing this art as we did making it," says Franz.
At times, the A to Z series involved other Bethany Village residents. When Willaman and Franz had a difficult time deciding how to proceed with an element in the series, Franz would bring in a box of donuts and set up a voting station to gauge which direction for the project was more popular.
Franz is continuing his efforts to engage with his father-in-law and other residents through art. He recently purchased a box of 100-year-old photographs at a garage sale and brings a few on each of his visits to Bethany Village. He sits with a group in the common area and together they concoct background stories for the people featured in the pictures.