Graceworks Lutheran Services Announces Judy A. Budi As New President & CEO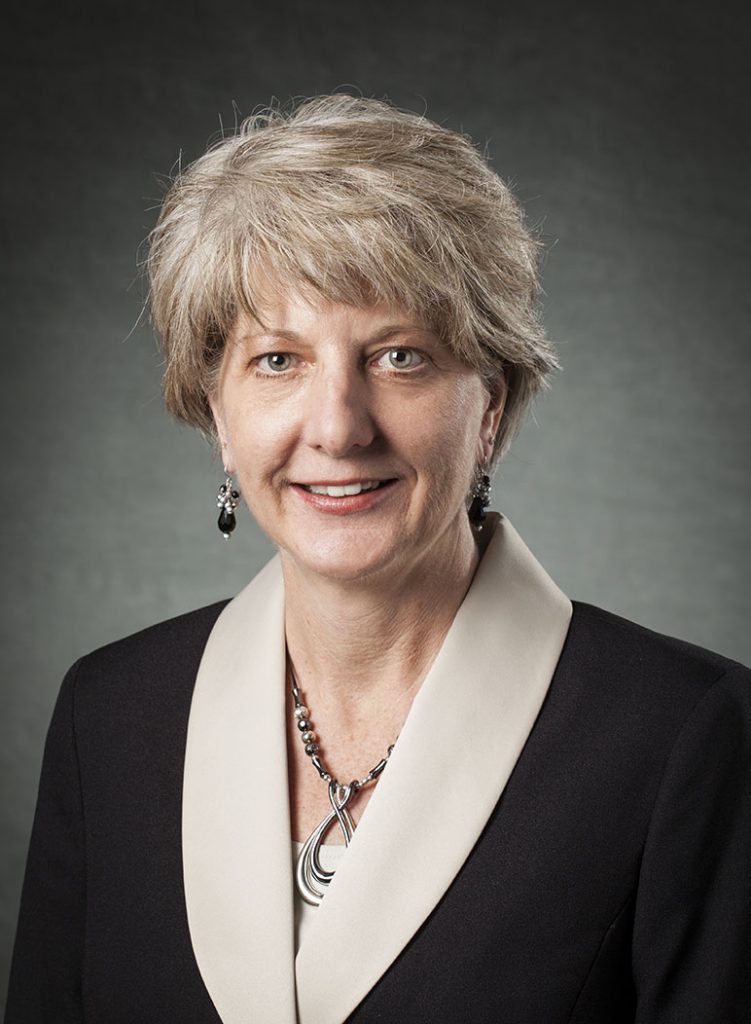 Centerville, Ohio (January 15, 2019) – Graceworks Lutheran Services, a large nonprofit organization based in Centerville, Ohio is pleased to announce Judy A. Budi will be its new President & Chief Executive Officer effective March 2, 2019.
Budi replaces current CEO Willis O. Serr II who will retire after 30 years of service on March 1, 2019. Budi has been part of the seasoned leadership team developed by Serr and will continue the organization's strong commitment to mission and values known as Faithful Caring.
Budi will be the first female and the eighth CEO overall in Graceworks' 93 year history.
The Graceworks Board of Directors launched a four-month long nationwide search to fill the position. Budi was selected from a large pool of candidates. In her current role, Budi serves as Vice President, Residential Care, for Graceworks Lutheran Services, acting as the chief operations officer for Bethany Village, Graceworks Enhanced Living, Graceworks Housing Services, and Graceworks at Home.
A special worship service will be held at Epiphany Lutheran Church on March 3, 2019, to mark the transition. The service will begin with a celebration of Serr's leadership and conclude with the commissioning of Budi as the new chief executive.
"The Board had a very difficult decision choosing from several exceptionally well qualified candidates. Ultimately the Board determined that Judy was the best person to continue the Graceworks vision," explained Jeffrey Teeters, Graceworks Board Chair. "Judy is adept at navigating the changing landscape of healthcare which is essential to so many of our services for seniors and other vulnerable populations. We are confident Judy will successfully lead the organization forward with both strategic vision and compassion for the residents we serve as well as our 1,200 employees."
"I am excited and honored by this opportunity," said Budi. "I have devoted the majority of my career championing the Graceworks culture of Faithful Caring, supporting our dedicated employees, and advocating for our residents and clients. I am committed to advancing our great reputation and developing new, innovative strategies for residents who call one of our locations home, and for clients who rely on our services to stay in their homes."
Willis Serr, current Graceworks CEO observed, "I am delighted with the Board's selection. Having promoted and mentored Judy in her current position for 15 years, I know that she is exceptionally qualified for her new role. I have great confidence that all Graceworks services will continue to thrive and reflect quality under her leadership."
A native of Sidney, Ohio, Budi has worked for Graceworks since 1994. She previously served as Director of Food Services for Bethany Village and later as Administrator of Residential Services for Bethany Village and Graceworks Housing Services. She was promoted to Vice President, Residential Care, in 2003. She is a member and immediate past Chair of the Board of Directors for LeadingAge Ohio, an organization that represents over 500 nonprofit senior living communities in the state. Judy is a member and past president of Rotary Club of Centerville and the Centerville-Washington Township Foundation Board. She is a 2008 graduate of the Dayton Chamber of Commerce Leadership Dayton program.
Judy Budi earned her undergraduate degree in dietetics from Bowling Green State University and a master's degree in nutrition from Case Western Reserve University. She has completed executive education in strategic management of nonprofit organizations at Harvard Business School and the Stanford University Graduate School of Business. She lives in Washington Township with her husband, Gerry.
For more than 90 years, Graceworks Lutheran Services has provided a variety of nonprofit residential and community care services. Graceworks provides services in more than 60 locations in southwestern Ohio, eastern Indiana and northern Kentucky.
Programs include Bethany Village, a senior living community; Graceworks at Home, a home health and personal care services agency; Graceworks Enhanced Living serving persons with developmental disabilities; and Graceworks Housing Services providing affordable housing to income qualified seniors and persons with disabilities.