Connecting Seniors Online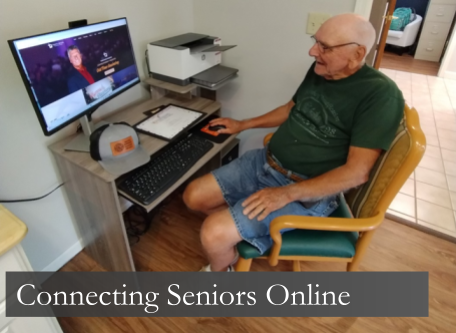 A recent grant from Lutheran Services of America, helped to fund 16 new computer stations in 16 Graceworks Housing Services communities. HUD does not provide funds for purchasing computers. With a lack of funding for technology, many communities had older computer that were donated by the community. Providing up-to-date computers with high-speed internet access, helps residents to address feelings of loneliness and isolation. The new computers have empowered residents to reach out to friends and family, attend online bible study groups, research questions, play games, connect with their doctors, apply for and update their benefits information, and order online.
One resident commented, "I'm able to stay in touch with my family and friends when I use the computer. I've discovered many new websites that I'm learning to use." Other residents have mentioned, "I like using the computer during the day because it gets me out of my apartment so I don't sit around all day and I can meet up with friends in the community room."
Connecting seniors online has helped expand their opportunities to learn and interact with a wider community of people and has added new social opportunities for engagement and social activities. We are grateful for the support of Lutheran Services of America.