Women's Council Wrapping Day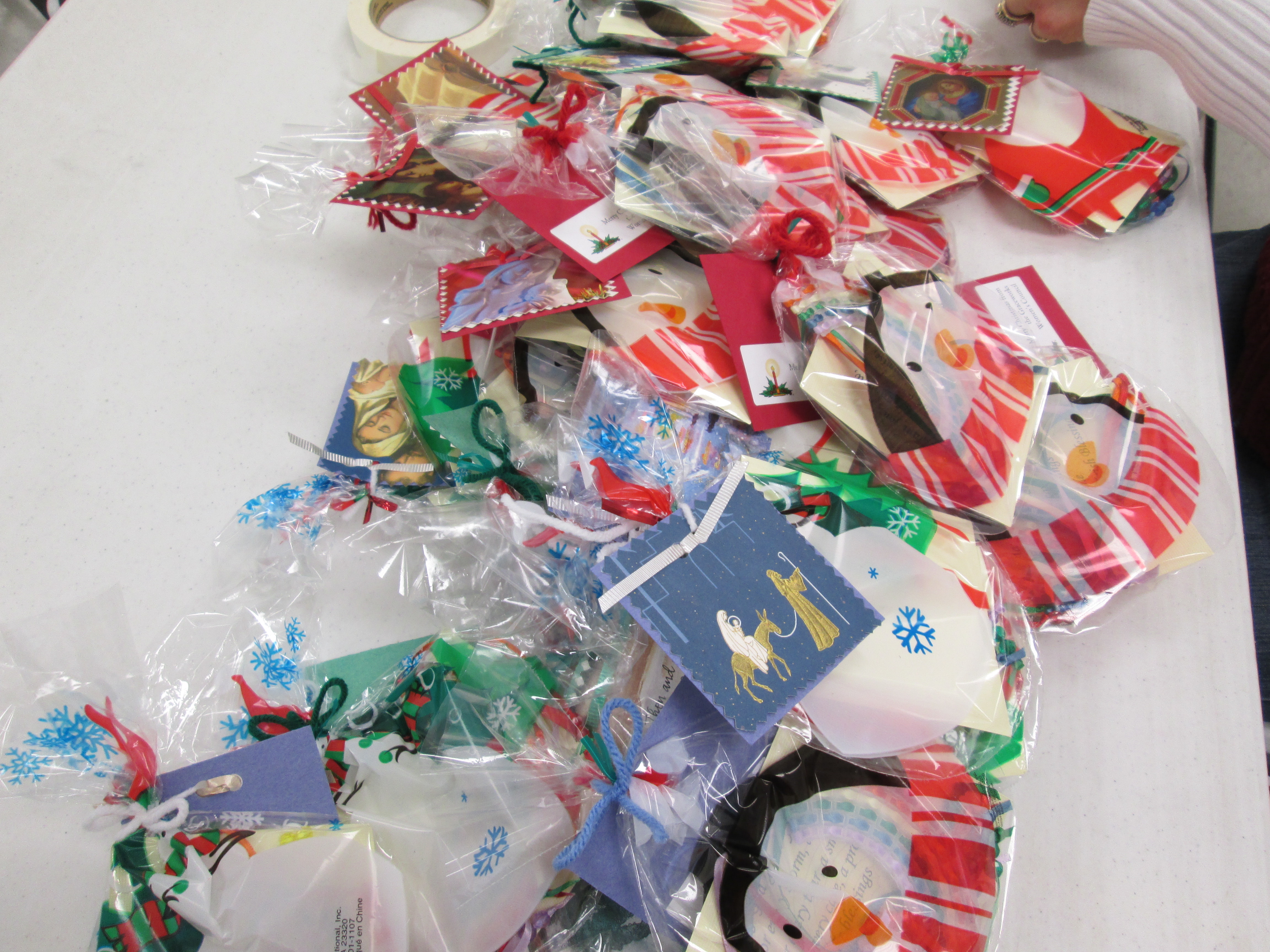 The Graceworks Lutheran Services women's council held their annual "wrapping day" on Tuesday, Dec. 3 at Good Shepherd Lutheran Church in Kettering, Ohio.
The Women's Council has 60 active members and has served Graceworks and the community for decades.
"Each year, I'm so impressed with the ladies and their handmade creations!" says Ann Warner, Manager of Volunteer Services for Graceworks Lutheran Services. "The gifts the women made will certainly help make the holiday bright for our residents."
This year, the ladies created over 500 handmade gifts for residents of Bethany Village, Housing Services and Enhanced Living. Gifts include lap robes, tissue holders, shawls, neck pillows, winter hats and scarves and handmade bags filled with puzzle books.