Judy's Calling – October 2019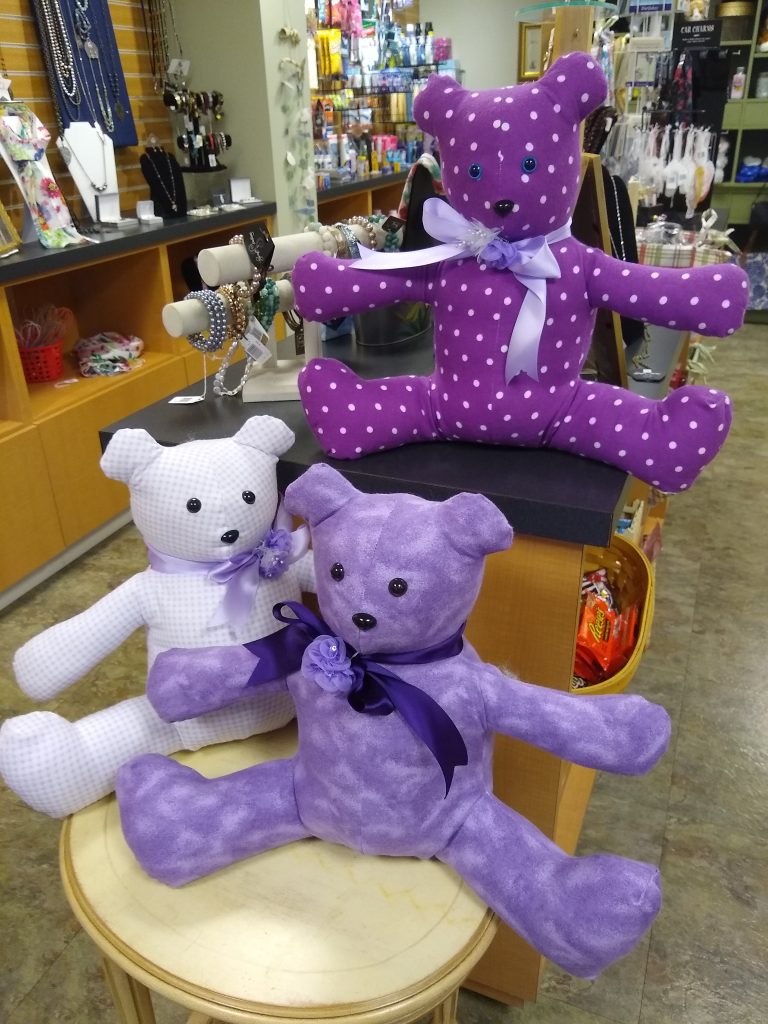 October is Alzheimer's Awareness Month at Bethany Village. The Dayton-area Walk to End Alzheimer's is set for Saturday, October 5 at Fifth Third Field. Bethany's participation in the walk is symbolic and helps us show support in the fight against the deadly disease. Our participation acknowledges our residents who have Alzheimer's disease and other forms of dementia and helps raise awareness in the community.
As experts in senior living and aging, Graceworks employees are on the front lines of caring for those with Alzheimer's. Bethany Village and Graceworks at Home are known for excellent senior care but you might not think of our other service lines when it comes to dementia care and education. Housing Services helps lower income adults with safe and affordable housing and our service coordinators coordinate care and service options for residents. Graceworks Enhanced Living provides housing for adults with intellectual disabilities, some of whom face dementia issues.
In America, many people are dealing with a loved one who has some sort of cognitive impairment. Where do these individuals turn for support and understanding? The changes an individual faces after diagnosis are usually slow: perhaps you notice your mom is suddenly searching for words. Maybe she cannot recall the day of the week. The question for us as experts in senior care is to ask, "How can we educate people where they are?" Through our robust training requirements, employees at every job level and function learn about Alzheimer's disease and other forms of dementia. This means we are able to support our own family members and friends facing a dementia diagnosis. Collectively, Graceworks is able to raise awareness of Alzheimer's and new treatments available.
Compassion goes beyond education, too. For example, Graceworks at Home offers free respite services during Alzheimer's support group meetings held at Bethany Village. This allows an impacted family caregiver to enjoy fellowship with the peace of mind that their loved one is safe. This brief respite is more than just a break: it serves as a lifeline to normalcy.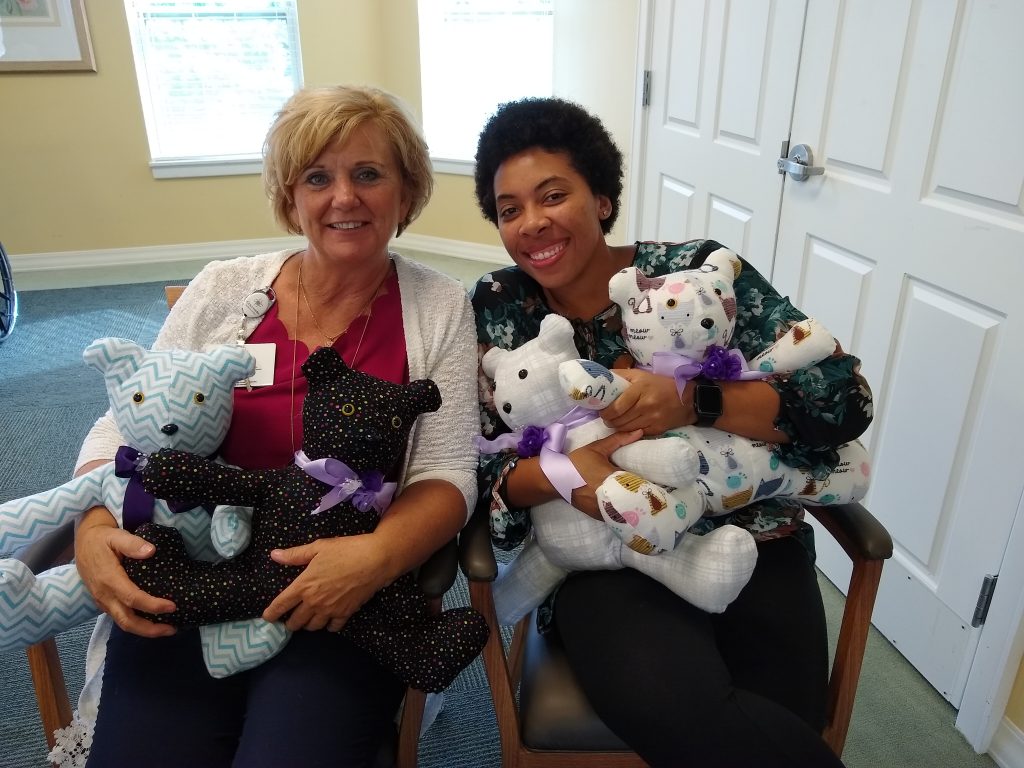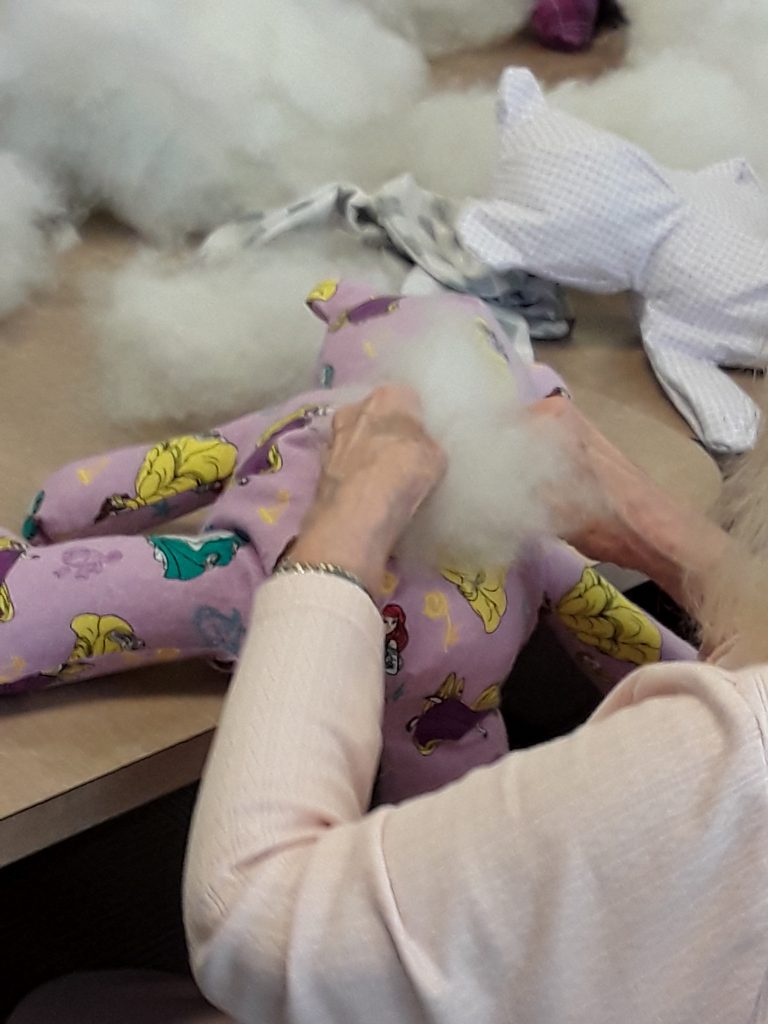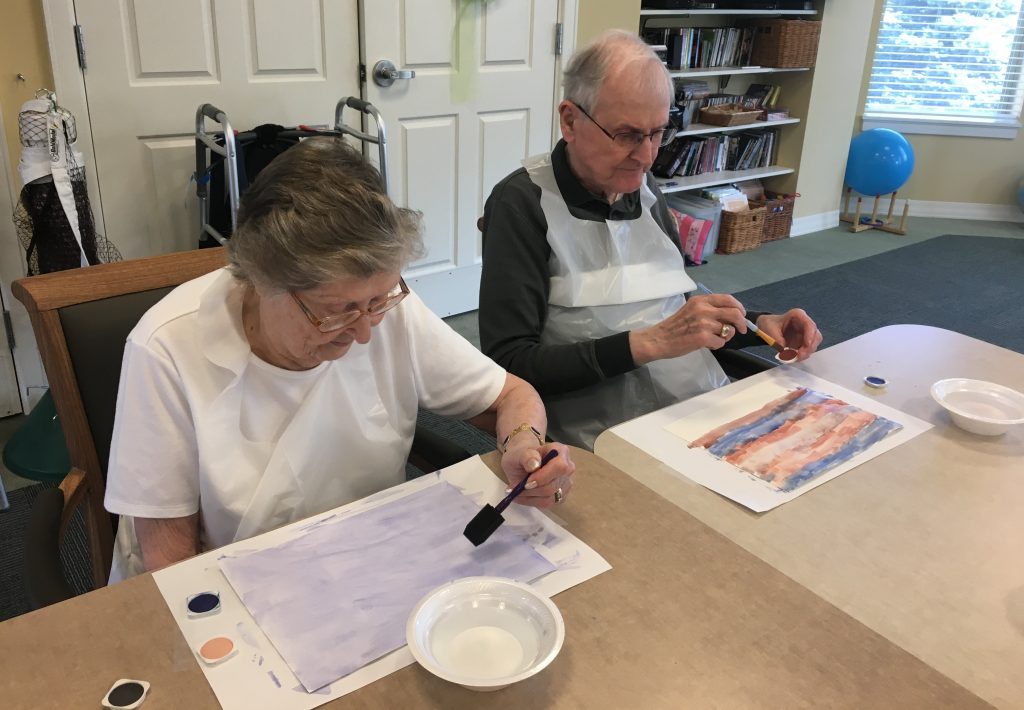 Of course, the Alzheimer's Walk is a fundraiser and an act of community. I am always impressed with the ingenuity of our employees. Take for example Bethany Village Life Enrichment Team Leader Cathy Howard. Cathy used her immense art talents to create an activity for the memory support residents at Bethany while raising money for the Alzheimer's walk. Cathy facilitated an art show of resident paintings and crafted teddy bears from patterns and did the sewing while residents helped stuff and decorate. Once complete, the bears were sold around Bethany's campus to benefit the walk. These interactive projects allowed residents with Alzheimer's to enjoy the therapeutic benefit of art while also raising money for Team Bethany. Beyond arts and crafts, Music and Memory is a program at Bethany that helps residents with Alzheimer's and dementia participate in groups while recalling long-term memories. Bethany music therapist Olivia Oetting holds regular sessions with residents, interacting and playing music from their collective childhood and teenage years. During church services, Pastor Bob Swanson is keen to utilize the Bible school staple "Jesus Loves Me" as a way to increase fellowship among residents. Since "Jesus Loves Me" is often learned at a very young age, even otherwise nonverbal memory support residents sing-a-long and move to the beat. In that moment, everyone is included. This, coupled with Cathy and the rest of our employees, consistently shows dedication to the Graceworks mission of providing dignity and wholeness of life to all our residents.
With gratitude,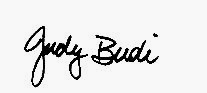 Judy