Judy's Calling – December 2019
What does the phrase "the power of giving" mean to you? Is it more concrete, like shopping for a Christmas present for a beloved friend or a little more abstract, such as using talents to care for someone in need? During December, we think a lot about giving. Sometimes that really does mean passing out gifts. It also means taking time to appreciate those who do something important every day. It also means recognizing the gifts of those who are called to serve.
For many of us, December means a time to reflect and celebrate the birth of Jesus. We might gather together with family and friends and exchange gifts of appreciation. We might also look back over the year at what was accomplished while pondering some goals for the months ahead.
Toward the end of every year at Graceworks, we celebrate long-term employees with our Stoneburner awards dinner. The Stoneburner Award recognizes employees who have been with Graceworks ten years or longer. The award is named for Dr. Forrest Stoneburner, an executive director of our organization who held the position for 30 years, beginning in 1940.
This year was special because we recognized over 215 employees and marked the 45th anniversary of Larry Leatherman's time with us at Graceworks. Larry is the longest serving employee at our organization. It amazes me to think about all the change he has seen! Larry works in the maintenance department at Bethany Village.
For 45 years, Larry has watched Bethany grow and change. He is an example of truly being called to service. Larry has helped hundreds of residents over the years. Larry actually lived in one of the small original houses on the property. When Larry applied to Bethany Village, Vista Place was not open (that happened in 1975). The cottage neighborhood was tiny, with just a few homes dotting the landscape. There were no other apartment buildings on campus or computers in the employee offices. With each milestone, Larry was there to see it and to help where needed.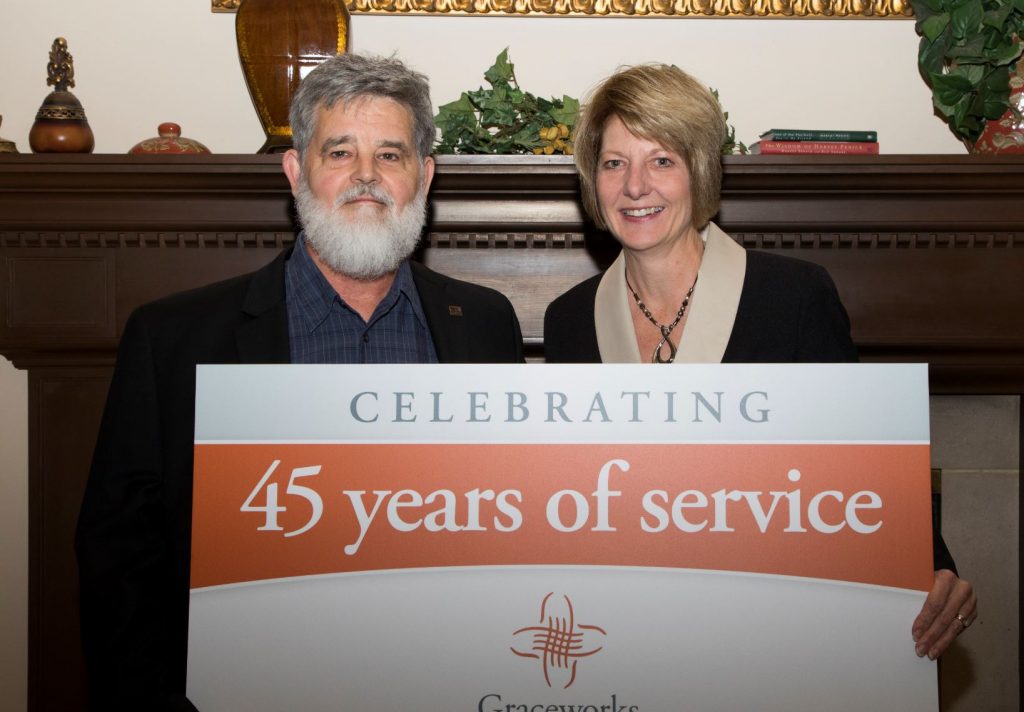 Co-workers come and go over time of course, but Graceworks is blessed with a lot of longevity among staff members. Diet technician Leslie Laramy is just behind Larry with 44 years of dedicated service and maintenance specialist Jim Rost has 42 years. Both Leslie and Jim work at Bethany Village.
Across all our programs, Graceworks has about 1,200 employees that make a measurable difference in the lives of hundreds of individuals each year. The economic impact on the region is significant and we help spread our mission of Faithful Caring across three states. To me that is the power of giving: supporting coworkers who are really friends. Sharing the ups and downs of our lives with each other through the years as we conduct our mission-based work and approach our difficult role as caregivers in new and meaningful ways.
Our employees are a special group. No one becomes a Direct Support Professional (DSP) to get rich. The work is hard but very rewarding. Caregivers become like family to the adults with intellectual disabilities who rely on them. Our Enhanced Living homes prioritize fun. To make sure everyone has a dignified and full holiday season, our DSPs will reach into their own pockets to buy gifts for residents. The gifts might not be elaborate but they are heartfelt and most importantly, no one is left out.
Graceworks has a very strict "no tipping" policy. This means residents cannot give gifts to employees. The one exception is the Resident Gratuity Committee. A peer group works for several months each year to solicit gifts from fellow residents. Each December, Bethany employees receive a gift card purchased from the donated funds. This gift allows the residents to say "thank you" for work completed throughout the year. The gift cards are powerful, helping employees buy diapers, toys, groceries and other needed items during a typically expensive time of the year.
Christmas is special for many of us. As you gather with family and friends over the next few weeks, think about the power of giving and the many gifts in your life. Wishing you a joyous Christmas season!
With gratitude,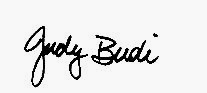 Judy