John Brinkman Retires after 22 Years of Service at Bethany Village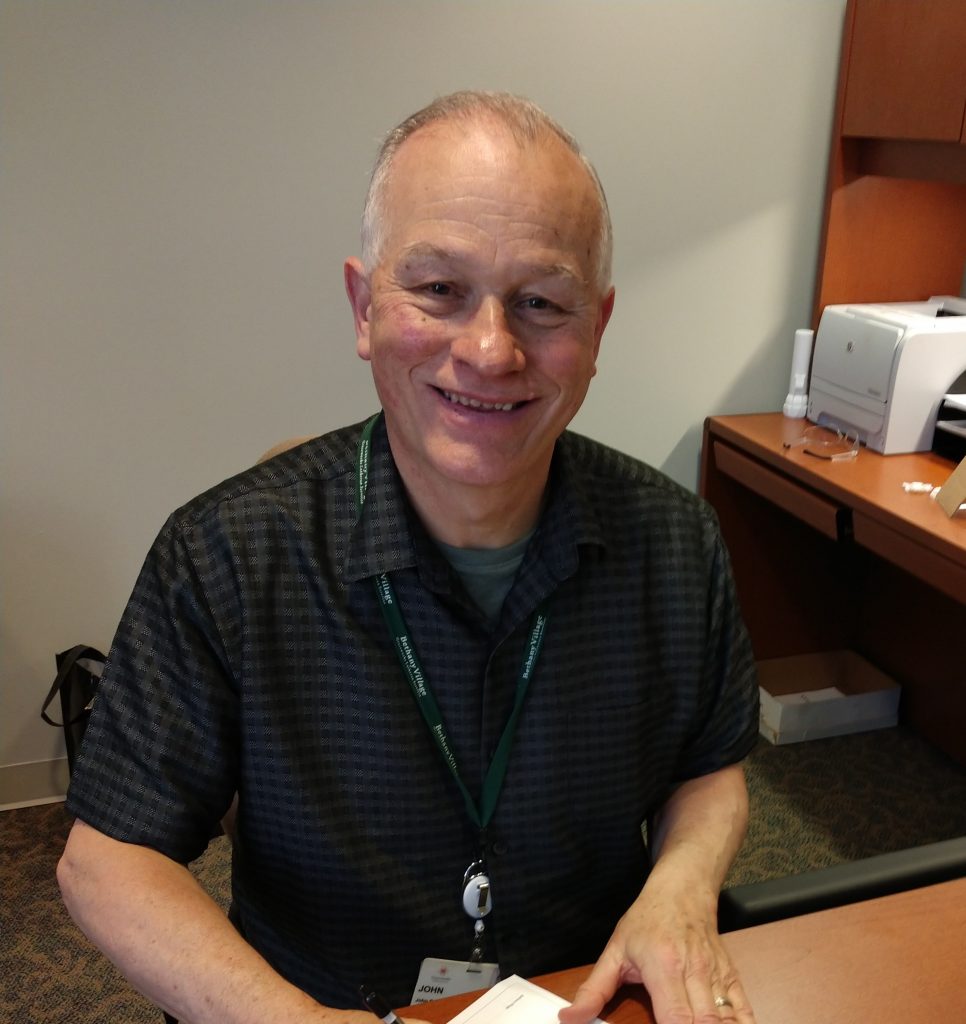 On March 19, 2021, John Brinkman retired after 22 years of service at Bethany Village. John first came to Bethany Village in the role of Director of Nursing in 1997. He brought his knowledge of acute care from local hospitals, where he served in staff nursing and nursing management positions. It didn't take long for John to realize how being a part of the family at Bethany Village would enrich his career and his life. His family also became very active in his life at Bethany, often accompanying him to events and volunteering to help during the annual summer cookouts.
Throughout his 22-year career at Bethany Village, John's strong leadership and commitment to Faithful Caring elevated the nursing department to new clinical standards and professional accreditations. In 2009, he provided guidance when Bethany Village opened its memory care unit, Courtyard Park. It would be the first of many campus enhancements John helped implement at Bethany Village.
In 2011, his success as the Director of Nursing led him to take on the role of Nursing Home and Assisted Living Administrator. In this position, John successfully guided Bethany Village through numerous deficiency-free annual surveys and implemented regulatory changes to enhance the community. In 2018, Bethany Village opened Crescent Crossing Assisted Living, which positioned Bethany Village as a competitor in the newer assisted living market. The following year, he oversaw the Pavilion Assisted Living unit as it was renovated to serve as Bethany Village's first memory care assisted living unit.
John's positive impact was felt across campus, even more so when his role expanded in 2019 to serve as the Administrator of the Bethany Village campus, which also included independent living areas. Throughout his 22 years at Bethany Village, the teammates and residents who worked with John have described him as a man led by faith and dedicated to the mission and values of Graceworks. John provided a balance of caring and a commitment to quality. He held himself and everyone accountable to maintain the high standards that Bethany Village is known to provide.
"John has been a true asset to Bethany Village and a blessing to our Graceworks family," said Judy Budi, President and CEO. "We are so grateful for his years of hard work and servant leadership, and we wish him all the best in his retirement."
John was also known for sharing his love for all animals: furry, finned, and, of course, feathered. His birds were a highlighted attraction at Bethany Village. Many residents, visitors, and staff over the years spent time watching the birds he would bring in from his home daily. John's legacy will continue through many staff he mentored and his presence at Bethany Village will be missed.
Please join us in congratulating John on 22 years of service and wishing him a happy, well-deserved retirement!