Honoring Maundy Thursday and Good Friday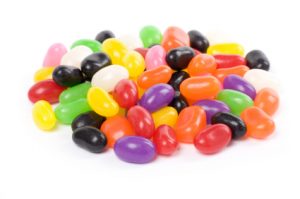 Maundy Thursday and Good Friday are the Thursday and Friday before Easter. That word "Maundy" comes from the word for commandment, for on Maundy Thursday Jesus gave his followers the commandment to love one another. This is also the day when Jesus instituted the sacrament of Holy Communion using the bread and the cup, in which he gives his body and blood to us. Following that meal with his disciples, Jesus was betrayed into the hands of those who would put him to death, which is the event that we remember on Good Friday.
These days are so connected, even though the church seems to separate the events of the two days, because we notice that on both days Jesus gave us his body and his blood: once in the sacrament and once on the cross. Now, that whole scenario does seem unbelievable, for here we are talking about God on earth facing death. And it is unbelievable unless we realize that Jesus faced this death willingly, so that he might be a sacrifice in order that we may receive forgiveness from God. This all comes about so that God can show us about God's love for us forever.
Maundy Thursday and Good Friday are painful days for the Christian. They are painful to us because we see the pain that Jesus endured on our behalf. But Jesus endured this pain to show us that he was willing to give us all that he had so that we might be forgiven and live with God for all of eternity. The momentary pain of these two days is nothing like the eternal joy which we celebrate because of what happened on these two days. We don't celebrate these days of Maundy Thursday and Good Friday, rather we celebrate what comes about for the Christian because of these two days and they help us to get ready to see the joy of Easter.
By Pastor Bob Ashburn