Graceworks Enhanced Living Day Program Clients Spend Time At NCAA Basketball Practice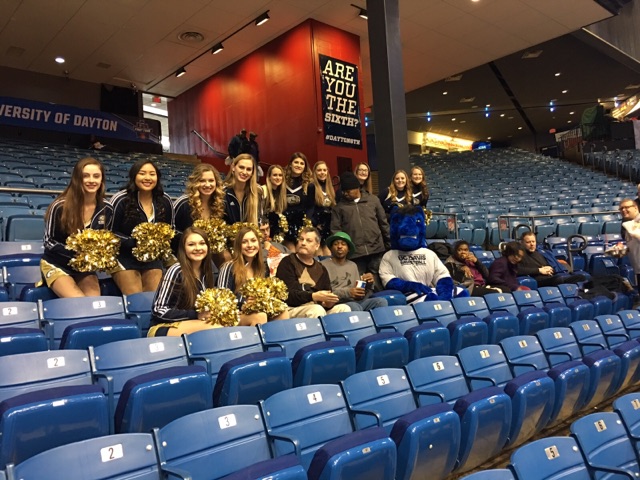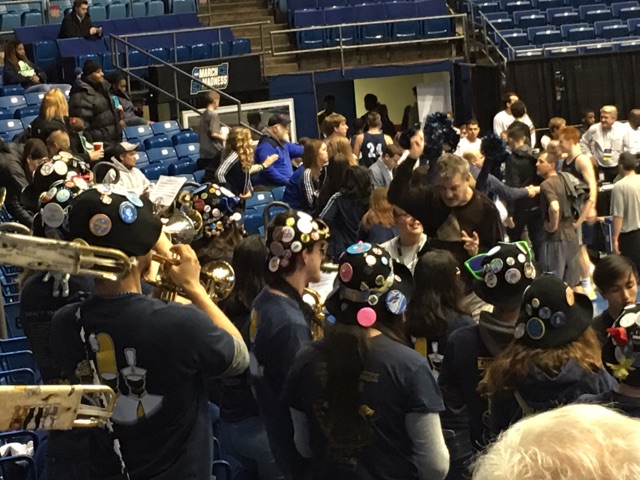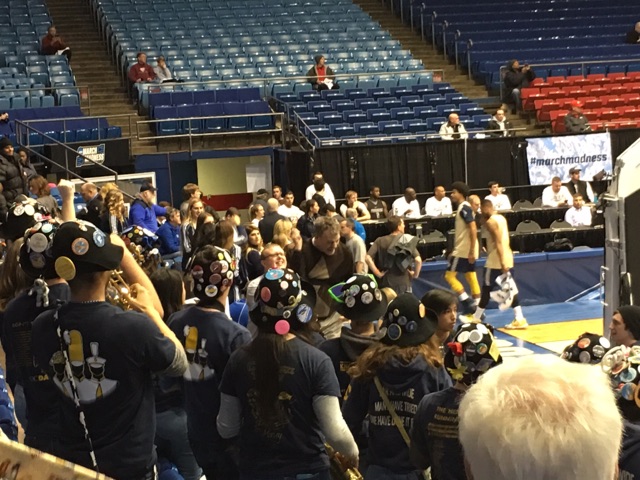 Graceworks Enhanced Living works hard to make the dreams of our residents and clients come true. On Tuesday, March 14th, clients of the Dayton Day Program got to experience some fun on the basketball court by attending the NCAA First Four College Basketball practice at University of Dayton arena. Many teams were at UD to practice for upcoming games during March Madness.
The Day Program clients received T-shirts and concession stand vouchers for being some of the first eager fans in line to get in the doors. Once inside, the group enjoyed an experience of a lifetime! The Day Program clients chatted with cheerleaders and had pictures taken with them and their team mascots, all while watching several teams practice.
The highlight of the day came for Day Program participant Caesar. He is a big lover of marching bands. The University of California at Davis marching band happened to be warming up during the practice and the conductor invited Caesar to help lead them! Caesar was given the baton and conducted for an entire song while the band members watched him for direction as they played.
Day Program employees Patrick Otte and Clayton Childs along with UC Davis staff helped make this day a reality.