Emerging Stronger, Together
The past few months have been difficult for everyone. We've all experienced disruption in our normal routines—the heartache of being separated from loved ones and the looming uncertainty of the future. At Graceworks, we understand the stress caused by COVID-19 and empathize with the feelings of vulnerability. We serve nearly 2,400 older people, as well as adults with intellectual and developmental disabilities — two populations with a higher risk for contracting COVID-19. Our 1,200 staff members have worked tirelessly to support and care for those we serve, all while worrying about their families and their own health.
Reopening Safely
Responsible RestartOhio is well underway. As more businesses and workplaces reopen and people gather again, it is more critical than ever to remain vigilant in maintaining health standards. We understand the need to be realistic based on the vulnerable populations we serve.
Staying informed and following CDC guidelines have been our guiding forces throughout the pandemic. Rest assured that we will continue to be proactive in maximizing the health and wellbeing of not only those we serve, but one another. We have a long road ahead, but I'm confident that we will emerge stronger, together.
We are starting to take steps toward a "new normal." With guidance from the Ohio Department of Health and the CDC, we are cautiously and thoughtfully making plans to safely resume gathering again and provide many of the normal services offered by Enhanced Living, Graceworks Housing Services, and Bethany Village. Our Enhanced Living Day Programs opened for ten persons and in early July and will expand that number. Housing Services is opening community rooms to enable residents to gather again as a community. At Bethany Village, we're excited to introduce outdoor visits for assisted living residents and families. Window visits, in accordance with the state guidelines, will also continue. We have opened dining rooms and on-campus hair salons for the independent residents. Additionally, the opening of our Fitness Center has helped residents get back to their daily routines.
With each important decision, we are focused on providing the Graceworks family with the resources and support they need to stay safe and healthy. To help protect residents and visitors, we're still encouraging safety protocols such as temperature checks, the use of face masks or coverings, frequent hand washing, and physical distancing. Our diligence has aided in creating a healthy environment for everyone. We will stay diligent.
Making the Best of a Situation
When I look back on the past few months, I am so full of gratitude for the work that every Graceworks employee has done for the people we serve. This journey has brought new changes and challenges, and they have remained agile, determined, and optimistic every step of the way.
I want to share a few of the stories of hope, kindness, creativity and community that have inspired me throughout this time:
Graceworks Housing Services: Delivering Sweet Treats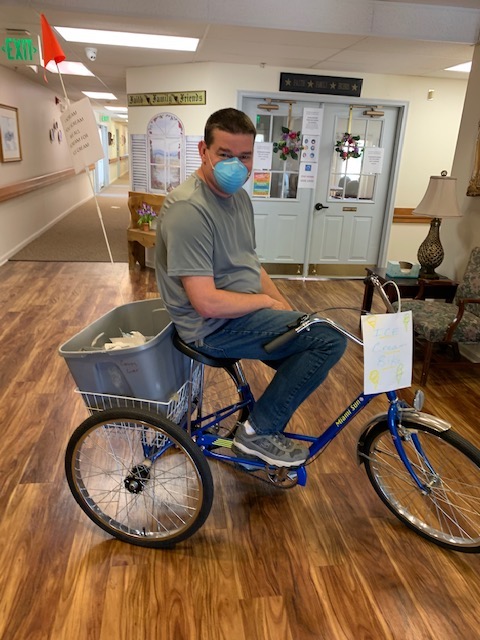 Sonya S. is the property manager at All Saints Apartment Community, part of Graceworks Housing Services. While residents have been social distancing and warm summer weather rolled in, Sonya wanted to do something special for residents.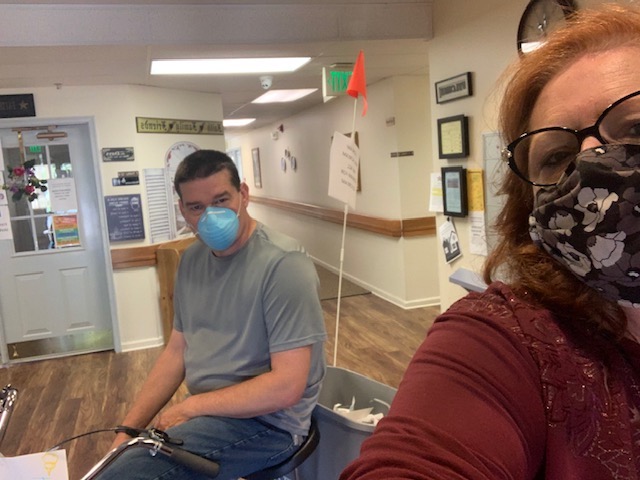 She recruited the help of the community's maintenance technician, John L., to deliver frozen treats to residents like an ice cream truck. John rode a bicycle with a basket through the hallways while Sonya rang a bell and surprised each resident an ice cream treat. The "ice cream truck" brought many smiles and laughs to the residents!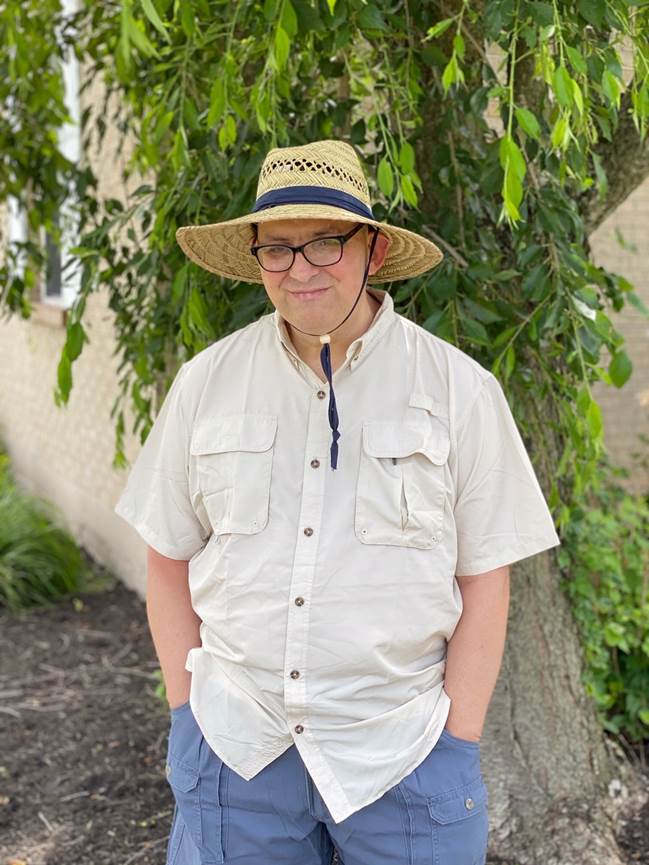 Graceworks Enhanced Living: Developing Healthy Habits
The residents and staff at the Anthony Home, part of Graceworks Enhanced Living, are on a journey together to look good and feel good by eating a balanced diet, exercising, and developing positive habits! Pictured here is resident Bobby G., who moved into Anthony Home with five residents, in April. His goal was to get in shape by taking daily walks and eating a low carb diet with plenty of protein. Since moving to the Anthony Home, he's lost over 20 pounds. Adam M., the home manager, and all the Anthony Home staff are doing a great job supporting and encouraging residents by preparing healthy and delicious meals for everyone.
Bethany Village: Celebrating Holidays Safely
Mother's and Father's Day at Bethany Village were filled with many happy tears and warm hearts! Our team, including nurse managers, worked hard to coordinate window visits for both weekends, giving residents and loved ones the chance to see each other safely. Everyone is so grateful to the staff who took the extra time to organize such special moments and brighten the day for residents and their families.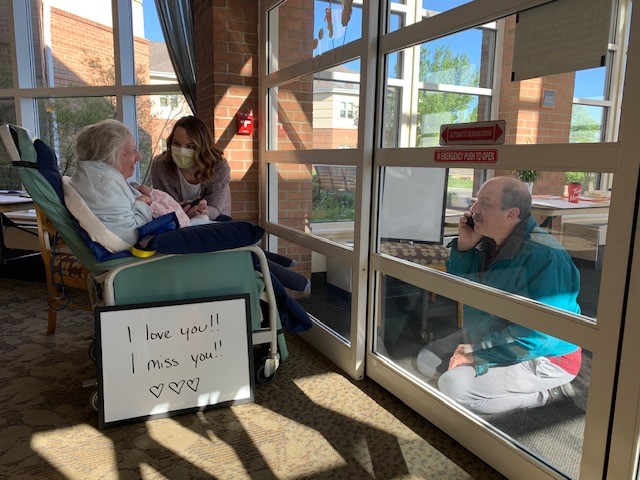 Our employees are engaging residents and bringing smiles through the clouds of the storm. We know the journey is not over, but we continue to see progress is being made. We are resilient; we make a difference, together. Please continue to be well, be safe.
With gratitude,
Judy Budi