Graceworks Lutheran Services has devoted nearly a century to faithfully caring for the needs of all people. Incorporated in 1926, Graceworks Lutheran Services provides residential and personal services to help individuals achieve stability in their lives.
At Graceworks Lutheran Services, everything we do is based on our principles of servant leadership, and building community.  We believe individuals thrive when they live interdependently with others in communities dedicated to upholding personal dignity and fostering wholeness.
We serve people of all faiths through a variety of programs such as assisted living for seniors and persons with disabilities, senior residential communities, companionship services, and community outreach.
These programs include: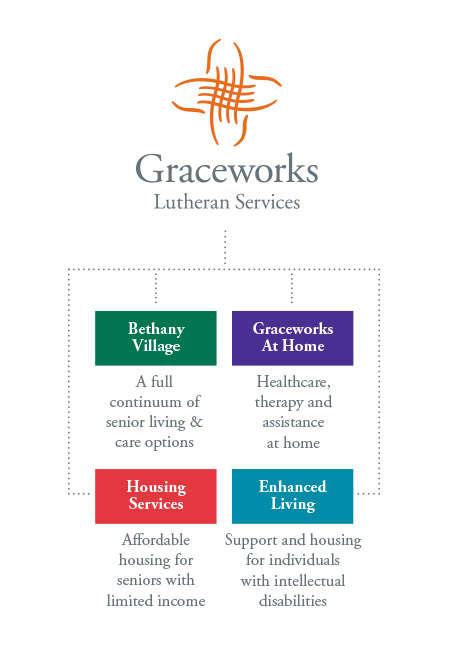 Our name, Graceworks Lutheran Services, expresses our motivation to work in faithful response to God's grace, captures our Lutheran heritage and conveys the rich meaning associated with our work.
To connect with our staff, or if you have any questions, please contact us.